URGENT! FUNDS NEEDED!
Please help Little Nathan, the lone rescued piglet from the Xenia crash, start his new life at Sunrise Sanctuary!
Click below to learn more about Little Nathan's journey to Sunrise and his urgent needs!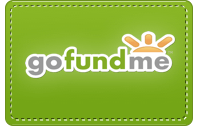 ---
Non-profit 501c3 charity. IRS 20-0065462. No PayPal account required.
About Sunrise Sanctuary


Founded in 2001 by director Mindy Mallett, Sunrise Sanctuary, Inc. is a private 16-acre animal rescue and sanctuary located in Marysville, Ohio.

Sunrise provides a safe haven for over 170 previously abused, neglected, disabled and otherwise unwanted animals to live out the balance of their natural lives in a loving, small farm setting.

This is a permanent shelter for the animals providing kindness, knowledgeable care and respect.

All of our animals are rescues. Since we are a non-profit sanctuary, all animals will live out their lives in peace...with your help!

We are a non-profit charity that relies on your donations to care for the animals!
---
Sign up to be a volunteer at Sunrise. Be it for our annual clean up days, special projects, or ongoing work, we can use all the help we can get!

We have an obligation to provide the animals that call Sunrise home with the best possible care. For this reason, we simply

cannot

currently take in any more animals,

Learn more here.

By joining our Be A Hero program you will select an animal(s) to support with a continuing monthly donation that goes toward their food, shelter, and regular vet care.


Choose from our much-needed items, and they will ship directly to Sunrise. Many items include free shipping. Click on the picture above to sign up.

Visit during an upcoming Open Barn Day:
Saturday, June 6, 2015 Saturday, June 13, 2015
Weds, June 17, 2015
Saturday, June 20, 2015
Saturday, June 27, 2015 
Visit from 12pm-3pm
---